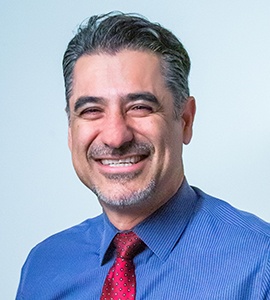 Abe Tukhi
VP of Internal Sales and Dealer Operations
Abe Tukhi is Vice President of Internal Sales and Dealer Operations at Westlake Financial.
Mr. Tukhi brings over 20 years of work experience from the banking and finance industry. Notable positions and roles include; executive management at a start-up auto finance company and management positions at Bay View Bank and AmeriCredit.
He joined Westlake Financial in 2011 and held the roles of Regional Sales Manager, Director of Corporate Sales and, most recently, AVP – Internal Sales. In his current position, he is responsible for Westlake's internal dealer operations and market-share growth. Abe's team offers a multitude of benefits to dealers, such as an experienced team of service professionals and streamlining services.
Mr. Tukhi holds a Masters of Business Administration (M.B.A) and a Bachelor's Degree (B.A) from the University of California at Irvine.