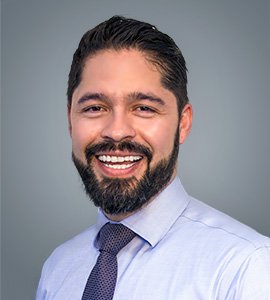 Ralph Ontiveros
VP of WSLS, Westlake Direct, LLC. & GlobalTrack GPS, LLC.
Ralph Ontiveros is Vice President of Westlake Services & Lending Solutions (WSLS), Westlake Direct, LLC. and GlobalTrack GPS, LLC. at Westlake Financial.
Ontiveros joined Westlake Financial in 1997 and held the roles of Originations Manager – West Region, National Director – Insurance and, most recently, AVP – WSLS. In this role, he formed and deployed the Westlake Lead Program in which Westlake provides customers actively searching for a new vehicle as pre-qualified leads to dealerships. Ontiveros helped launch Westlake Direct, LLC., which provides auto financing or refinancing directly to the consumer. He also oversees the Insurance department that is responsible for launching ancillary products (GAP, SecureOne and Material Damage). Ontiveros recently developed and currently maintains Westlake's online pre-qualification tool that offers customers in California the option to get pre-qualified for a vehicle through WestlakeFinancial.com before going to the dealership.
From 2010 to 2017, Ontiveros contributed to an increase in customer retention from 2% to 7% and an increase in customer portfolio growth from $22MM to $207MM.