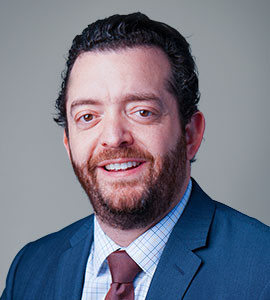 Todd Laruffa
VP of Westlake Portfolio Management (WPM), Westlake Capital Finance (WCF) and ALPS
Todd Laruffa is Vice President of Westlake Portfolio Management (WPM), Westlake Capital Finance (WCF), and ALPS.
Mr. Laruffa has served as Assistant Vice President of Westlake ALPS since August 2012. As Vice President, he oversees all day-to-day operations including whole loan acquisitions, dealer revolving credit lines, and just recently, third-party auto loan servicing. ALPS has played a key role in the growth of Westlake over the last several years. Notable transactions and acquisitions include; Western Funding, Condor Capital, Blackhawk Financial, Barnett Finance Company, Security Auto Loans, Total Finance, and Pelican Auto Finance. Mr. Laruffa's primary responsibility is to find opportunistic loan portfolios while maintaining a strategic vision for new product growth.
Prior to Westlake, Todd held various roles with Car Financial Services, in both Houston & Orlando. In addition, he has worked in various roles in the IT sector prior to entering the auto finance industry. Mr. Laruffa received his BS in Business Administration at the University of Central Florida with a focus on Computer Engineering. He is also CCNA (Cisco Certified Network Administrator) certified and owner of Todd's Bistro located in Los Angeles.