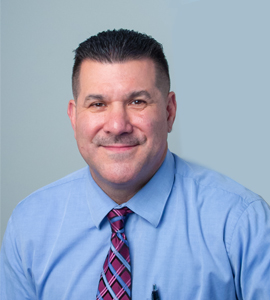 William Hubbell
VP of Dealer Originations
William D. Hubbell is the Vice President of Dealer Originations at Westlake Financial. In this role, he oversees Westlake's Top 400 Presidential Dealers and is developing a team of remote buyers placed strategically in the most profitable markets throughout the U.S.
Hubbell joined Westlake in 2002 as the company's first Corporate Trainer. In 2004, he was promoted to National Sales Trainer and in 2006, he advanced to Director of Training. During his time in training, Hubbell developed the New Hire Training program, the first Call Center BootCamp, the Two-Week Sales Training program and numerous developmental classes for Westlake University.
In 2009, Hubbell was promoted to AVP of Originations, a position in which he oversaw underwriting, verifications and funding. In this role, he streamlined the production process by redesigning the originations workflow and championing the Originations Platform redesign (still utilized today). In 2014, Hubbell was promoted to Vice President of Originations and in 2016, he moved to VP of Dealer Originations.
Prior to Westlake, Hubbell was the Sales and Finance Manager at Big Boyz Toyz and Autoworkz from 1992 to 1997. From 1998 to 1999, he was an educator and taught elementary math.
Hubbell received a Doctorate of Management from the University of Phoenix in 2007, M.B.A. from Woodbury University in 2001, and a B.S. in Business Administration from Woodbury University in 1997.
When not in the office, Hubbell enjoys spending time with his wife, five children and two grandchildren.