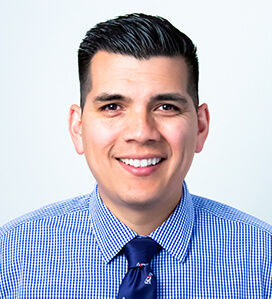 Mark Vazquez
SVP of Sales & Marketing
Mark Vazquez's experience in the auto industry commenced back in 1994 when he worked in his father's used car dealership. He was exposed to all processes involved in operating an independent car dealership. Washing cars, working with vendors, purchasing inventory, selling cars, and financing them were some the skills he developed. This is where he was exposed to the Westlake Financial Buy Program. As a teenager his Westlake Dealer Account Manager taught him how to read credit reports, structure deals, and package them up for funding.
Mr. Vazquez began working with the Westlake Buy Program™ at his father's dealership at the age of 16. He worked alongside his father and was involved in all aspects of running an automobile dealership.
He began developing a career with Westlake Financial after graduating from College of Automotive Management and the University of Southern California (USC). Since 2002 he has held positions as a Dealer Account Manager, Regional Manager, Vice President of Sales and Marketing, and is currently Senior Vice President of Sales and Marketing. In his current role he helps develop, communicate, and execute Westlake's growth strategies.
He leads a sales force of 400+ Dealer Account Managers that communicate Westlake's value proposition with over 23,000 auto dealers throughout the country. The largest auto dealer network in the Auto Finance industry.
When not involved in the day-to-day operations of Westlake he enjoys spending time with his wife and three children.